We are in full bloom

Let us help you with your landscaping projects!
Gardening Tip!
Do you enjoy salad and other greens fresh from the garden? In season, they are fabulous, especially cut-and-come-again greens like leaf lettuces, arugula, mustard, and others. Yet have you seen the price of mixed greens—often called mesclun—at the grocery store lately? For what you would pay for two weeks worth of salad greens for a family of four, you can buy more than enough seed to keep you in salad all fall and well into winter.
Spring Tip
Because your soil is likely dried out and packed after winter, it's time to add moisture. Add organic material like compost or manure. You might need to test the soil to see what nutrients it needs, so you give it the right mixture. You might also need to add more fertilizer to increase the health of the soil and increase the life of your plants.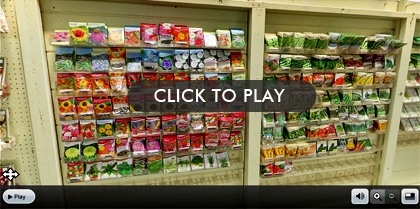 See Our Spring Tour