Happy New Year! We are closed for the season.

Happy Holidays

Let us help you with your landscaping projects!
Winter Gardening Tip
Many container plants, including herbs, easily adjust to indoor winters. These plants will also go through dormant periods, so limit water and fertilizer just as you would outdoors. Cut plants back, to keep size manageable, and treat insect pests with a pesticide before plants come inside.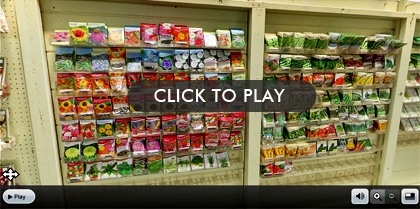 See Our Spring Tour
Eltzroth & Thompson Greenhouses · 1686 Monacan Trail (Rt. 29S) · Charlottesville' Virginia 22903
T – (434) 295-2488 · E – info@eandtgreenhouses.com
Monday — Saturday 8:30 am – 5:00 pm
Sunday 10:00 am – 5:00 pm