Pansy season is here!

Let us help you with your landscaping projects!
Gardening Tip!
If you've been making compost all spring and summer, fall is the best time to add a large amount of it to your garden soil. You can also use grass clippings combined with dead leaves. Be sure to mix it into the soil after the first hard frost but before the ground is frozen. If you don't have your own compost, purchasing sweet peet from E&T Greenhouses is a good alternative.
Fall Tip
Caring for your lawn shouldn't stop just because it's getting colder out. Continue to mow your lawn while it is actively growing. For your final cut, do a high cut (around 2.5 – 3 inches) which will help prevent disease and set your lawn up for a green success next spring.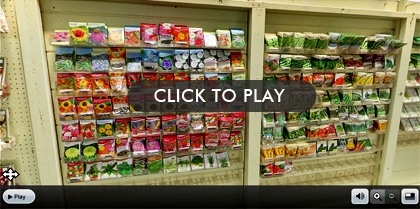 See Our Spring Tour
Eltzroth & Thompson Greenhouses · 1686 Monacan Trail (Rt. 29S) · Charlottesville' Virginia 22903
T – (434) 295-2488 · E – info@eandtgreenhouses.com
Monday — Sunday 8:30 am – 6:00 pm