Let us help you with your landscaping projects!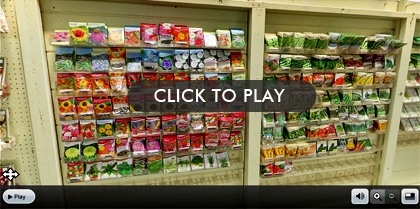 Gardening Tip!
Saving at least some of your own seeds will definitely mean spending less money on your garden each year, plus you'll enjoy the convenience of always having a ready supply of plantable seeds on hand.
Summer Arrives!
June 21st is the longest day of the year, and the extra light and warmth encourages the garden to put on an exuberant burst of growth. But this extra light and warmth also means weeds will sprout up from seemingly nowhere. Keep on top of them by hoeing regularly in dry conditions.
Eltzroth & Thompson Greenhouses · 1686 Monacan Trail (Rt. 29S) · Charlottesville' Virginia 22903
T – (434) 295-2488 · E – info@eandtgreenhouses.com
Monday — Sunday 8:30 am – 6:00 pm